Sony Xperia device is very potential to become the next hottest open source device for android development job, we believe. Sony Xperia P is one of  our focus model in this moment.  We have separate entry post regarding the how-to unlock bootloader on Xperia devices, rooting will be the next step to continue the series.
Big thanks to Bin4ry who has developed the rooting tools for many Xperia device, Sony XPeria P is one of them. The Bin4ry rooting tool will be the main equipment tool to root Sony Xperia P in this tutorial. Check out the reason why we should root the device before start rooting.
Benefit of Rooting
1. Full Control of Android With root access, you can alter any system files (developer level), delete annoying pre-installed stock apps (come with carrier perhaps), change Samsung boot animation (or others brand) and much more. As you can tells, you can actually alter with full access to your phone via root.
2. Backup and Restore Your Android Devices It is not a unique condition whereby your phone will getting slower and buggy after long period of usage. No matter how well you keep your phone (not installing any stuff which is not possible), it seem like the phone will still getting degraded in performance or error keep popping up. Backup the entire system to an SD card is a must so that you can restore back to the state where no errors are found. Rooting allows you to do so as with Backup App like Titanium Backup or Nandroid Backup.
3. Most Important – Install Custom Rom. The ultimate goal of rooting your Android devices is to flash custom rom. Many has complaint of the bad of stock rom and one of the best solution is to flash highly-customized rom. With the installation of custom rom, you are expecting: better battery, butter-smooth performance, customization in term of UI and applications, apply most advance and latest software and apps on older devices, faster network speed, stable network connectivity, USB OTG (On-To-Go) and many more.
Disclaimer
It's always risky to root your phone and be warned that a failure may brick your phone. In order to keep your phone safe, please read carefully every single line of the tutorial and follows the steps exactly. We are not responsible for any damage to your device. By doing this, you may void your device warranty.
Compatibility
The tutorial and guide below is only compatible to Sony Xperia P model. It will not compatible to other devices.
Check phone model – Goto Settings -> About Device -> Model Number.
Requirements
Windows-based PC

Sony Xperia P

Download and install USB drivers on PC. Download Sony USB Driver for Windows.
Enable USB Debugging on your device. How to Enable USB Debugging Mode on Android Device.
Backup your personal data on phone to PC to ensure you keep a copy of your personal data (SMS, MMS, Contacts, Internet Settings, Photos and etc). How to Backup Personal Data On Android Device.
Make sure your phone is charged to 50% to avoid interruption during flashing. How to Check Battery Level On Android Device.
Download
Bin4ry Root Tool (Root_with_Restore_by_Bin4ry_v18.zip, 4.14MB) – Development Page & via
Sony Mobile Update Service (Link)
Sony PC Companion (Version: 2.10.115 (Prod 27.1), 26.3 MB)
Instructions:
Download and install item 2 and 3 in your Windows.
In this tutorial, you do not need to unlock the Sony Xperia P bootloader.
Extract the downloaded rar with WinRarto C:\Root.
Go to Windows Start –> Type "cmd" and right click to Run as administrator.
Locate to the C:\Root by typing cd C:\Root inside the command prompt.
Check whether you have installed correct driver by typing stuff\adb devices.You should see your phone connected and detected by PC in device manager. Check USB port & driver if it is not working.
Type on runme to run the runme.bat script. You should see screen below.
Press 1 for Sony Xperia P and press Enter.
Check your phone now and you should see Back Up & Restore.
Press Select record to restore and press RootMe.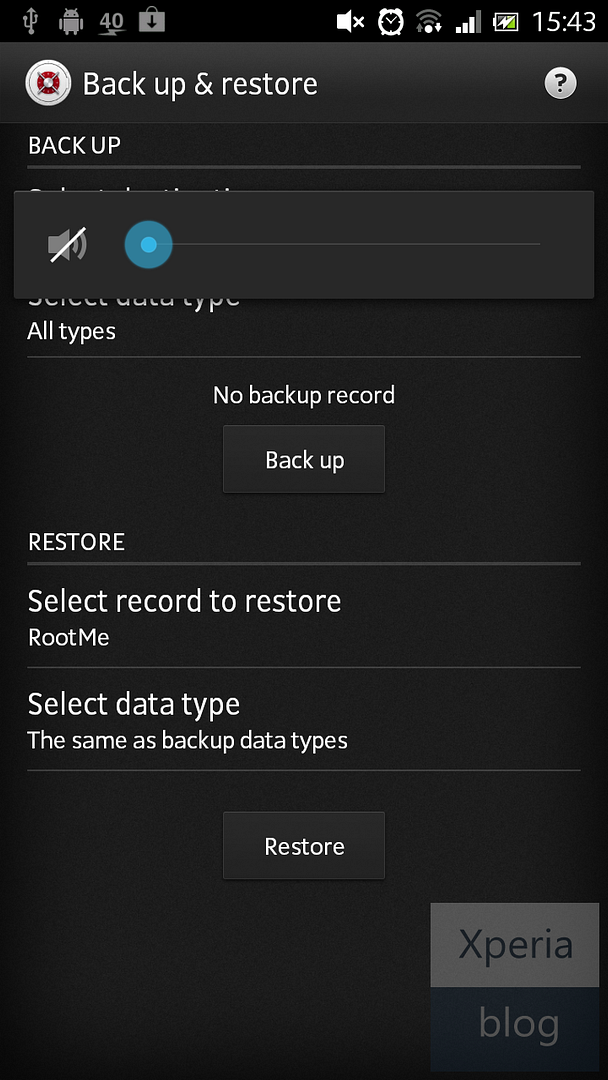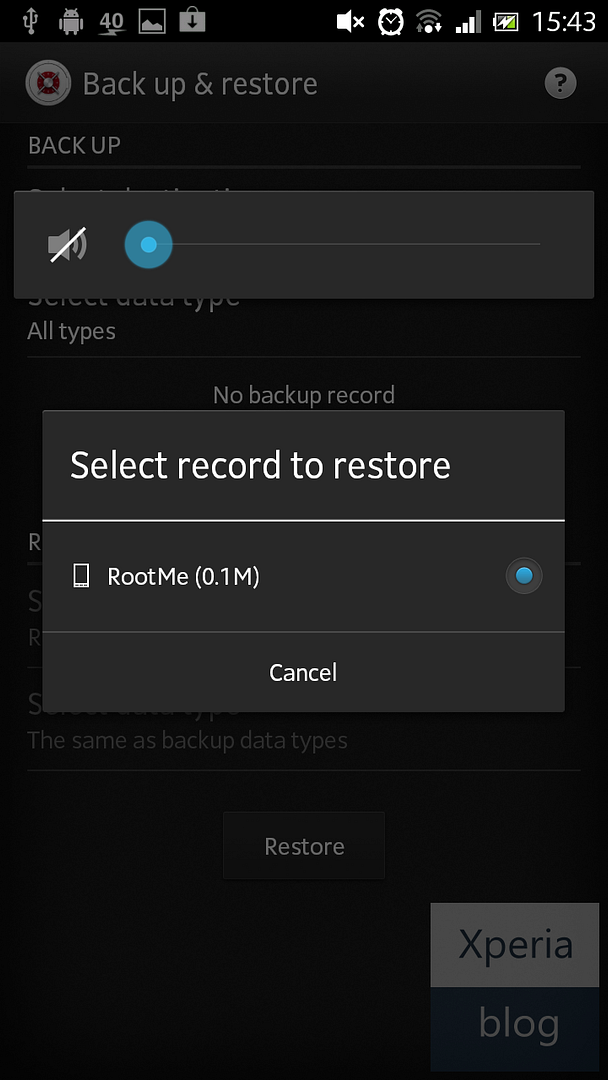 Press OK to continue.
Phone will reboot automatically.
Congratulations, your Sony Xperia P is has been successfully rooted.
Use Root Checker to check the root status.